Student organizations
Joining a student organization is a great way to get connected to the school and other students interested in similar career paths.
The School of Community Resources & Development encourages its students to become involved in student organizations which provide peer support, networking and career development opportunities.
Association of Recreational Therapy (AoRT)
AoRT Student Club is a paraprofessional organization that has teamed up with professionals throughout the state of Arizona who believe in utilizing recreational interventions to improve an individual's quality of life.
The purpose of the AoRT Student Club is to enhance the educational and leadership experiences of all students; in order to advance future networking and career opportunities. Other goals that we support through AoRT is to promote professional excellence in Therapeutic Recreation by increasing public awareness, advocating for excellence in the educational and clinical arenas, enhancing the knowledge base of the profession through educational opportunities, and promoting research-based practice.
We encourage student membership in the fields of: recreation, nursing, physical and occupational therapy, social work and counseling, special education, primary and secondary education, and other science-service based majors that are willing to participate in facilitating therapeutic activities and events.
Faculty advisor: Christina Coleman, cjcolem4@asu.edu
Faculty co-advisor: Kelly Ramella, kelly.ramella@asu.edu
Student leaders: Denise Roa (Club President), Crystal Sipe, Candice Sipe (Co-Vice President), Alynn Chavez (Student Ambassador), Stephy Ringler (Secretary)
Sun Devil Sync: https://asu.campuslabs.com/engage/organization/arizona-state-therapeutic-recreation-association-d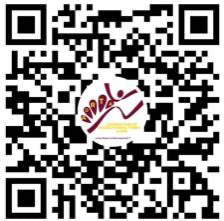 CRD Grads
The purpose of this organization shall be to promote education, discussion and training related to the community development field for graduate students in the School of Community Resources and Development (SCRD), Arizona State University students, and the broader community. The CRD Grads will also serve to build professional connections and relationships between SCRD graduate students and others in the community development field.
The SCRD Graduate Club organizes 6 seminar events each academic year. They focus on pressing issues concerning community development and graduate student research. Speakers are graduate students, ASU progressors, industry professionals, and external speakers. Seminars spark critical discussion and can lend to new collaboration opportunities.
Faculty advisor: Nick Wise, nick.wise@asu.edu
Student leaders:Kaylei Foltmer, Mohammed Rahman, Rui Yang
Sun Devil Sync: https://asu.campuslabs.com/engage/organization/scrdasuedu
Meeting Professionals International Student Club (MPI)
The ASU Student Club provides direct contact with professionals in the meetings and events industry. Student Membership in AzMPI increases students opportunities to gain internships, industry education and knowledge, part-time and full-time jobs, and participation in domestic and international student initiatives.
Faculty Advisor: Woojin Lee, Woojin.lee@asu.edu
Website: https://www.mpi.org/chapters/arizona-sunbelt
Meeting Professionals International Website: www.mpiweb.org
Facebook: facebook.com/AZMPI
Linked In: AZMPI
Nonprofit Leadership Alliance Student Association (NLASA)
The Nonprofit Leadership Leadership Alliance Student Association (NLASA)/ASU provides undergraduate students of Arizona State University with an opportunity to connect with other students interested in the field of nonprofit leadership and management. NLASA/ASU provides its members with cultural, social, and educational co-curricular opportunities with the intent of enriching students' professional leadership potential in this important service field. Preparing, educating, and inspiring future nonprofit leaders is the goal of NLASA/ASU. Members of NLASA/ASU are students pursuing national certification through Nonprofit Leadership Alliance, Inc. and they come from any major and any campus of the university.
Faculty advisor: Anne Kotleba, anne.kotleba@asu.edu
Faculty advisor: Robert Ashcraft, ashcraft@asu.edu
Student leaders: Raine Mcangus (President, Direct of Communications), Rebekah James (Director of Events), Kaitlin Newcomb (Director of Development), Emma Gibbs (Director of Membership)
Instagram: asu_nlasa
Website: https://lodestar.asu.edu/nonprofit-leadership-alliance
Sun Devil Sync: https://asu.campuslabs.com/engage/organization/nonprofit-leadership-alliance-student-association
Sports, Parks & Recreation Club (SPARC)
The mission of the Sports, Parks and Recreation Students' Club (SPARC) is to enrich the academic, social and professional experiences of sports, parks and recreation majors. SPARC provides opportunities for community service, networking, fun, member benefits, learning, and leadership.
Faculty advisor: Dr. Eric Legg, Eric.legg@asu.edu
Club advisor: Kailei Foltmer
Student leaders: Abigail Dayer (co-president), Carolina Dayer (co-president), Sarah Eads (Treasurer), Declan Richards (Secretary), Meranden Numkena (Marketing Director)
Website: https://sites.google.com/asu.edu/sparc
Instagram: sparc.asu
Facebook: https://www.facebook.com/groups/1178529482607597
Sun Devil Sync: https://asu.campuslabs.com/engage/organization/parks-and-recreation-student-association-d
Tourism Student Association (TSA)
The mission of the Tourism Student Association (TSA) is to encourage lifelong professional exploration of tourism development and management collaboratively among current students by harnessing the talents and skills among alumni, industry leaders, professional related associations, research centers, the university at large, and in the community. TSA members seek to take what they have learned in the classroom and apply it to professional development, networking, serving the community, and connecting with those who share a similar passion for tourism.
Faculty advisor: Claire McWilliams, claire.mcwilliams@asu.edu
Faculty co-advisor: Erin Schneiderman, erin.schneiderman@asu.edu

Student leaders: Eleanor Brillo (President), Jeneca Kostad (Vice-President), Zade Alzoubi (Treasurer), Hayden Horowitz (Secretary)
Website: https://sites.google.com/asu.edu/tourism-student-association
Instagram: tsa.asu
Facebook: https://www.facebook.com/groups/tourismstudentassociation/
SunDevilSync: https://asu.campuslabs.com/engage/organization/tourism-student-association